We are constantly trying to keep up with the latest technological developments in outdoor lighting, and we have never been quite as excited as we are now about outdoor-rated LED strip lighting.
Why We Love Outdoor Strip Lighting
What is strip lighting exactly? LED Strip lighting, also known as ribbon lighting, is a flexible circuit board populated by surface mounted light-emitting diodes (SMD LEDs) and other components that usually comes with an adhesive backing. There are varying degrees of quality, but the best, commercial grade ones are rated for outdoor use and offer a clean, continuous line of lighting that gives a sleek modern look.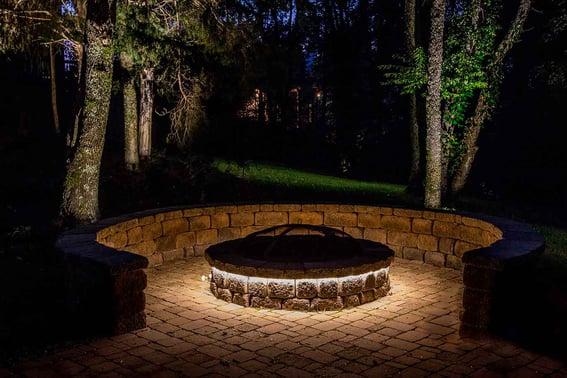 Source: Light Up Nashville
The uses for strip lighting are almost endless. They're perfect behind architectural accent pieces, as showcased above with the address numbers illuminated from behind, but they are also perfect for outdoor kitchen and bar areas, as shown in the photo below at one of our client's homes in Brentwood, TN. These LED strip lights are easily tied directly into your existing low-voltage lighting system and don't rely on cheap mini transformers for control; they're even dimmable!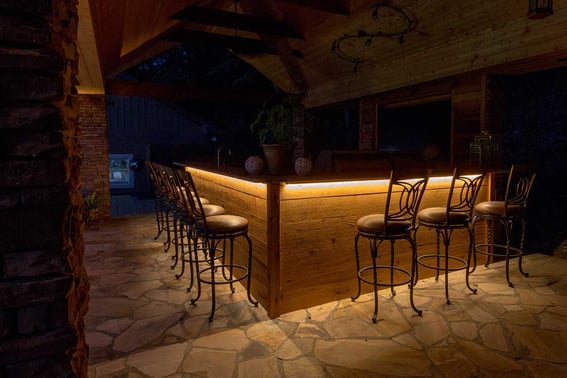 Source: Light Up Nashville
Quality of light is obviously an important consideration in any new lighting fixture. These LED strip lights not only have a clear, weather proof exterior, but the light hue rates at 2700K on the Kelvin color temperature scale, giving off a soft, warm light that exudes comfort.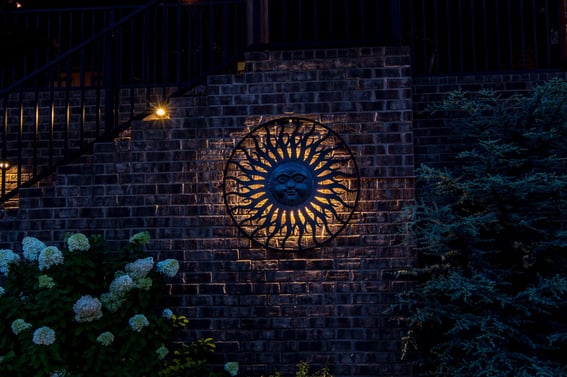 Source: Light Up Nashville
It's easy to see why this is one of the best new trends in outdoor lighting. Design is one of the most important parts of an outdoor lighting system, and these add the right accents in the right places of your home and property. It's a distinct and different way to add a touch of your unique personality into your home.
---
If you have any questions or would like to discuss your lighting needs, please feel free to request a free consultation online.
We're a local business and we've been lighting up Nashville since 2012. Our team has years of experience creating and installing unique and elegant outdoor lighting designs, and providing maintenance and repair services to homes and businesses across Middle Tennessee. Our award-winning company has been voted 1st in Nashville House & Home for landscape lighting for four consecutive years and Best of Houzz for the last three years.
Located in Goodlettsville, Light Up Nashville services Nashville, Brentwood, Franklin, Hendersonville, Gallatin, the surrounding areas and beyond.