What sets the most beautiful homes apart from others in your neighborhood?

Architecture?
Landscaping?
Decoration?
For most homes, all of these elements come together to create a stunning home. That is until the sun goes down. At night, you can't see any of these details. Unless you light them properly.
Exterior lighting can add safety to your home and make it more secure. But it should also accentuate the unique features that make your home attractive during the day.
Whether you're hiring us or doing it yourself, follow these tips to make the most of your exterior lighting.
1 - Don't just rely on flood lights
Made popular by big-box retail and home improvement stores, these lights started popping up on the corner of every home in America. So what's wrong with them? In most cases, their positioning is almost certainly going to blind someone. They work well for lighting large areas, but being so close to the home, they overpower areas and fail to create a relaxing atmosphere. Instead, use a mix of different fixtures to adequately light areas without overlighting them.
2 - Focus on unique architectural elements
Everyone lights pathways from the driveway to the front door. But too few focus on the features that will create a dramatic view of your beautiful home. Here are a few ideas:
Wash walls by pointing a wide beam of light at it from a few feet away.
Task lighting or lights used for a specific purpose are necessary, but you'll set your home apart with accent lighting.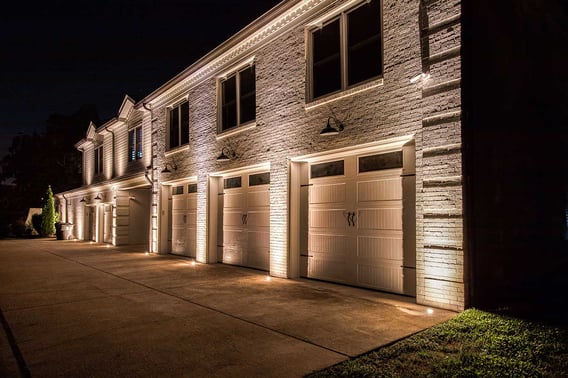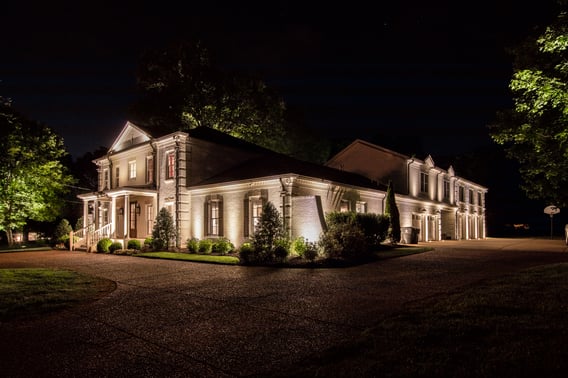 3 - Make sure it matches
Is your home more traditional or modern? Ranch or American Colonial? Serenity by the sea or mountain retreat?
The style of your lighting should match your home to pull everything together. Don't use a modern, abstract wall sconce for a traditional home. Or a lantern pendant light on a contemporary home. Find styles that work well with other elements. Match colors and materials or find suitable complements. In doing so, you'll not only shine a light on what is already beautiful but add to it.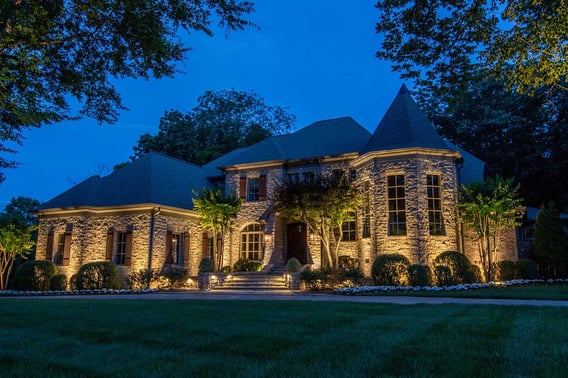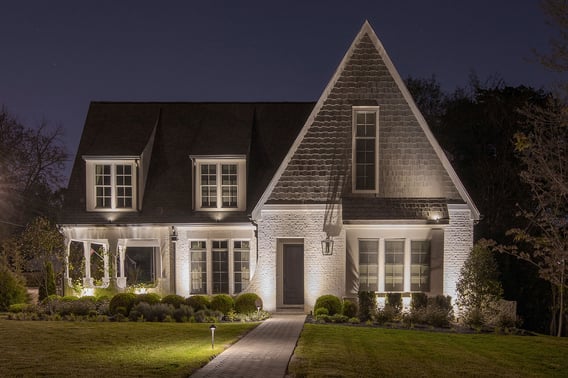 4 - Don't overdo it, especially for entertaining
The last thing anyone wants to do when they're relaxing on a back patio is to shield their eyes from the light. Subtle lighting goes a long way in outdoor dining areas, patios, or around the fire pit. Want to have enough light but adjust it based on the setting? Use a dimmer switch to keep an area fully lit while you're cooking and then lower lighting when it's time to eat and relax.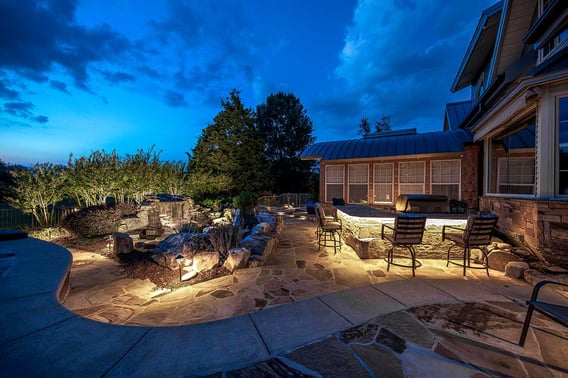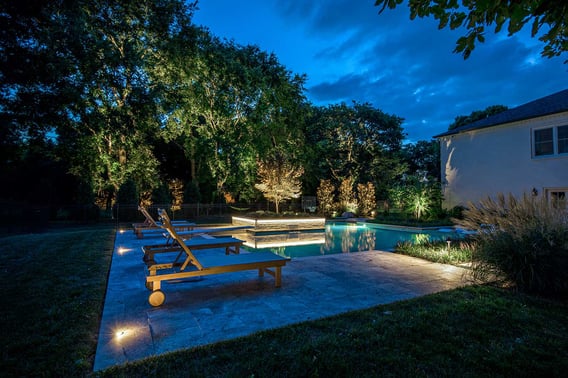 5 - Make sure you're safe
Choosing the wrong lights could cost you. Every fixture should be rated appropriately for its installation location.
Wet ratings are a must for fully exposed lights, including those on the exterior of a house or in landscaping.
Damp-rated fixtures may work for covered areas where they aren't directly affected by water.
Failure to choose the right fixture could not only result in early failures and expensive replacements. It could cause other electrical issues and put people at risk. Pay attention to the rating, and stay safe.