Garden Lighting Adds Beauty and Functionality
With only a few days left until spring, we know you've been busy dreaming up ideas for planning your garden. There are so many things to consider – when to plant what, making sure this plant will grow well next to that plant -- but have you considered adding nighttime landscape lighting?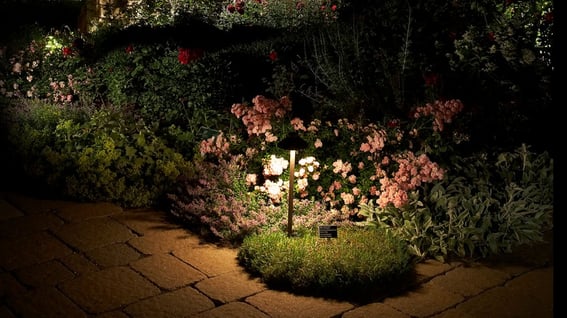 Not only does adding light to your garden make it more functional, it also adds beauty you can enjoy at any time. It seems counterintuitive to spend so much time and effort planning for something you can only enjoy half of the day! When you add an outdoor lighting system, places like your garden become a second living space that you can use to entertain guests, have a barbecue, or simply to sit and enjoy nature.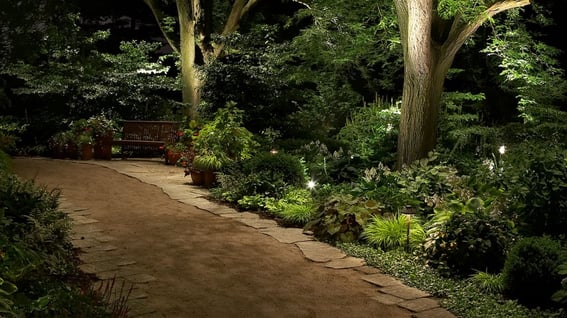 There is also a practical benefit from having outdoor lighting in your garden – LEDs are great for plants. In fact, they're so good for plant growing that NASA uses them in space. And according to a study performed by the Department of Horticulture and Landscape Architecture at Purdue University, "the spectral quality of LEDs can have dramatic effects on crop anatomy and morphology as well as nutrient uptake and pathogen development."
As you can see, implementing an outdoor lighting system for your garden is the smart choice for anyone who wants to add beauty and functionality, increase their outdoor living spaces, and improve the quality of their plants.
---
If you have any questions or would like to discuss your lighting needs, please feel free to request a free consultation online.
We're a local business and we've been lighting up Nashville since 2012. Our team has years of experience creating and installing unique and elegant outdoor lighting designs, and providing maintenance and repair services to homes and businesses across Middle Tennessee. Our award-winning company has been voted 1st in Nashville House & Home for landscape lighting for four consecutive years and Best of Houzz for the last three years.
Located in Goodlettsville, Light Up Nashville services Nashville, Brentwood, Franklin, Hendersonville, Gallatin, the surrounding areas and beyond.