One of the coolest new trends in modern outdoor lighting is permanent decorative tree wraps. It's not just for Christmas anymore!
---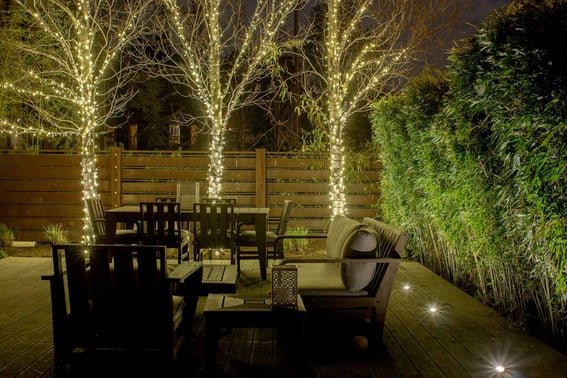 Some of our favorite Christmas displays we design and install include intricately wrapping tree trunks and limbs in LED mini lights. The effect it creates against the night sky is stunning, highlighting the landscape of a property that may not otherwise be seen at night. Recently, we've seen a large increase in the number of clients who want this look year round, but weren't sure how to integrate it into a larger outdoor lighting system. That's where our lighting specialists' design expertise came into play. We've integrated permanent decorative tree wraps on several jobs now, and are excited to see the demand for this modern outdoor look grow!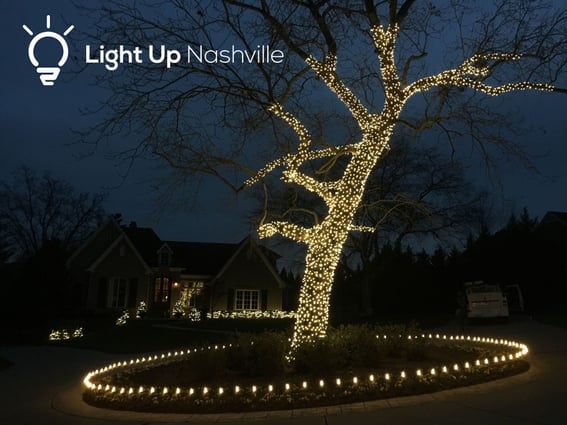 We don't use just any mini lights for these projects. If we used the inexpensive lights you can buy at any big box store, almost immediately individual bulbs would burn out, there would be ugly dark spots sprinkled throughout the wrap, and the effect would look cheap and gaudy instead of clean and modern. Luckily, we use the highest quality, commercial grade LED WAC (wide angle concave) bulbs for our permanent tree wraps. These bulbs are rated for 75,000 burn hours - that's over 30 years at 6 hours a night! The energy savings are astounding too - LEDs only use 10 percent the energy that traditional incandescent lights use, which means you won't see an increase in your electricity bill.
When you add permanent decorative tree wraps to your outdoor spaces, you are adding beauty and functionality. The warm, ambient light the LEDs give off don't overpower a space, yet when paired with a greater landscape lighting system, are just as beautiful to look at as they are practical.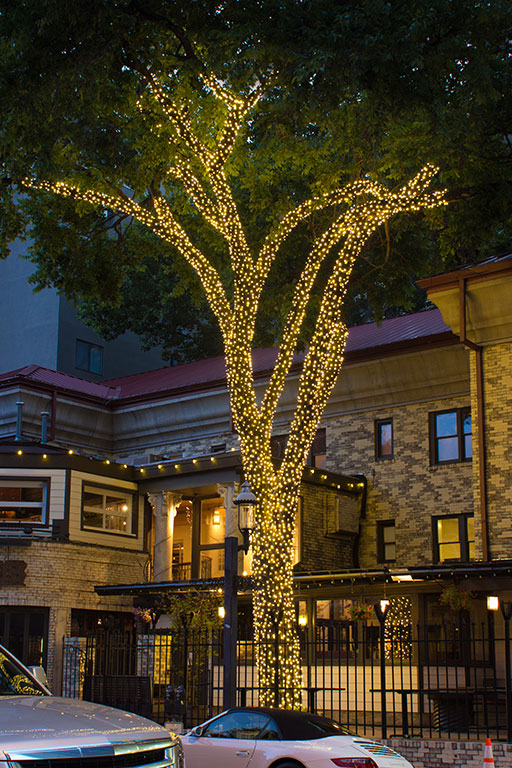 Permenant decorative tree wraps installed by Light Up Nashville at Bound'ry Event Space in Downtown Nashville
---
If you have any questions or would like to discuss your lighting needs, please feel free to request a free consultation online.
We're a local business and we've been lighting up Nashville since 2012. Our team has years of experience creating and installing unique and elegant outdoor lighting designs, and providing maintenance and repair services to homes and businesses across Middle Tennessee. Our award-winning company has been voted 1st in Nashville House & Home for landscape lighting for four consecutive years and Best of Houzz for the last three years.
Located in Goodlettsville, Light Up Nashville services Nashville, Brentwood, Franklin, Hendersonville, Gallatin, the surrounding areas and beyond.