You have spent memorable evenings at the homes of your friends and family and marveled at the beautiful architectural and landscape lighting they had installed. And now you find yourself ready to make that type of addition to your own home but are unsure how to proceed or, more importantly, what to expect from your lighting designer. Outdoor lighting should be a source of comfort and relaxation, as should your experience with your lighting designer. You should expect the following when working with a dedicated outdoor lighting professional.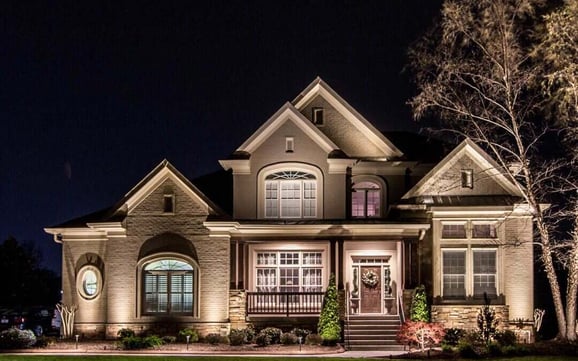 1. Your Outdoor Lighting Designer is a Partner Rather than an Installer
Unlike other service providers like your plumber or HVAC installer, outdoor lighting is customized to enhance your unique lifestyle needs. As this is a more personal decision, you should expect a true collaboration with your designer. They will listen to your needs and offer suggestions to achieve very specific results. You will then approve the proposed design and set your installation date.
A lighting professional will also recognize your value on your home and privacy. Visits to your home are based on your availability. They will be confirmed in advance of anyone entering your property. While at your home, you should expect respectful and knowledgeable technicians able to answer any questions you may have.
While it is true, many service providers are often hard to contact when you need them most. This should not be the case with a dedicated outdoor lighting professional. Should any issues arise with your lighting, be sure your designer has a dedicated service department that can immediately respond to any issues or questions. Expect your lighting partner to be committed to the ongoing performance of your system.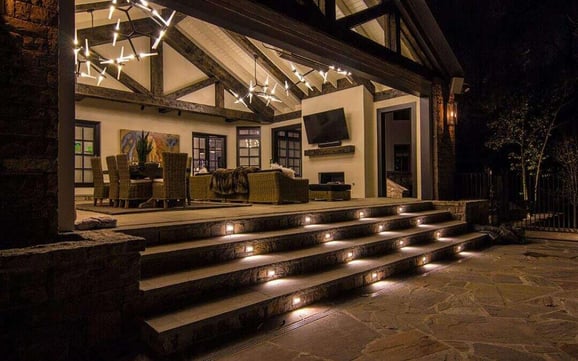 2. A True Custom Design Only Comes From a Outdoor Lighting Designer
A truly spectacular lighting design is unique to each property and addresses your priorities as the homeowner.
You may desire added security for your home or want to create an outdoor oasis to entertain friends. During your initial design consultation, your lighting professional will review the specific benefits you want to experience from your outdoor lighting. They will then walk your property, taking notes on how to run wire, position fixtures, and determine lamp color and wattage.
Often, illuminating a feature of your home or property can be accomplished using various fixtures and lighting techniques. While you are not a lighting expert, you should feel part of this decision-making process. It is fair to have high expectations for your lighting plan results. To that point, you can expect a clear lighting design proposal that outlines specific fixtures, positioning of lighting, and illustrations of how your lighting will accentuate your home and landscape. You will feel confident and well-informed on how lighting will transform your home during the evening.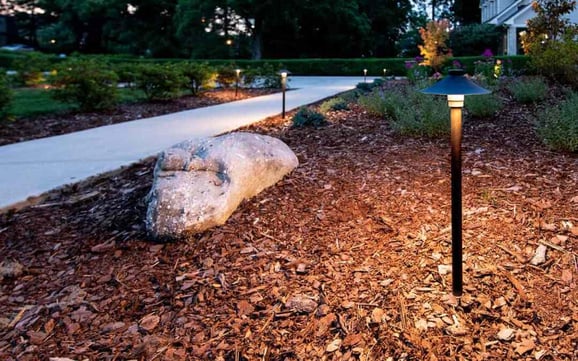 3. Quality Fixtures and Lamps
You should expect your lighting to work flawlessly from the time it is initially installed through many years of enjoyment. A lighting professional will stay atop trends in products and techniques to install products that will deliver lasting results for you and those who matter most.
It is not too much to ask for a lifetime warranty on your fixtures and lamps. A proper lighting designer will offer such assurance because their reputation depends on creative design and your lighting system's ongoing performance.
If you have an outdoor kitchen you want to accent, or just make more functional, check out our blog on the Top 3 Ways to Light Your Outdoor Kitchen.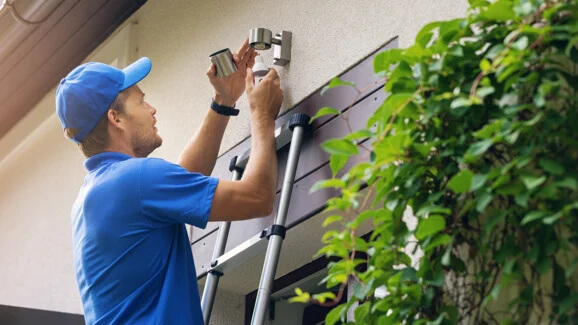 4. Support & Maintenance
You may assume that once your lighting is installed, the relationship with your lighting designer will end. That should never be the case. As mentioned earlier, a proper lighting professional is equally concerned with your lighting system's ongoing performance as they are with the initial design and installation. That is why your lighting designer should have a dedicated service department to ensure your system is always working properly.
Suppose, on a rare occasion, one of your lamps or fixtures fails. In that case, you should expect your designer to address those issues immediately. Confirm the existence of a dedicated service department and a direct number to call to receive (in most cases same day) service for any problems you may experience.
Professional lighting designers should also offer ongoing maintenance contracts so you will never have to worry about your lighting. They are typically annual contracts where service technicians visit twice yearly to thoroughly inspect your system. Expect cleaning & adjusting fixtures, checking timers, transformers, and wiring to ensure your system runs at peak performance. After all, your outdoor lighting should only be a source of relaxation and comfort.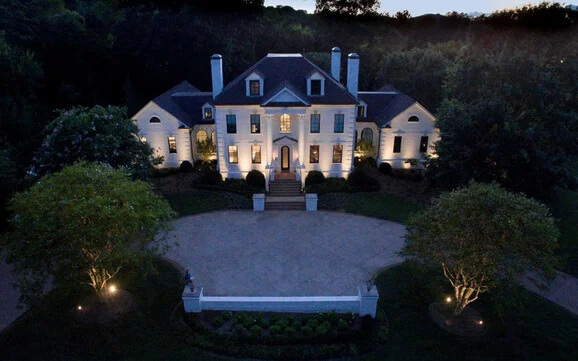 5. You can enjoy outdoor lighting year-round.
At Light Up Nashville, we have helped hundreds of homeowners and businesses in the middle Tennessee region enjoy dramatic outdoor lighting for over ten years. As a locally owned business focused on architectural and landscape lighting, we take pride in creating custom lighting solutions that deliver lasting enjoyment for our valued customers. Your evenings will transform and become a source of pride by creating lasting memories for those who matter most.
Our team of committed lighting professionals has been working with us for years to ensure we can provide homeowners with:
Industry Product Knowledge - We keep up with innovation and advances in lighting.
Lighting Design & Installation - Your lighting is meticulously installed, with products that come with a lifetime warranty.
Quick & Responsive Service - We are accessible to you at all times with questions or assistance you may need to keep your lighting running smoothly.
Respectful Professionalism - We value your business and respect your privacy. We alert you of when we will be on your property and are available to answer any questions you may have.
Light Up Nashville is an award-winning firm recognized nationally by the Association of Outdoor Lighting Professionals and is the only firm to receive Nashville Home & Garden's Reader Favorite recognition for four consecutive years. We are committed to ensuring our community experiences beautiful evening lighting. Dazzle your guests, create lasting memories, and be the envy of your neighborhood for years to come.
We invite you to make this year your year to enjoy the relaxation, tranquility, and security you will experience with professional outdoor lighting.
To schedule your complimentary design consultation, please
contact us
.