We are often asked by homeowners what time of year is best for installing outdoor lighting? The short answer: the best time to install lighting is when you are ready.
We are fortunate to live in central Tennessee. We have a four-season climate yet experience a relatively mild winter each year, which allows us to remain active outdoors year-round. The assumption is that outdoor lighting is only enjoyed during the summer months, so installation should occur in the Spring. However, each season can be enhanced by outdoor lighting provided it is thoughtfully designed by an experienced lighting professional.
There is no seasonality for safety and security.
Your outdoor lighting should be providing you with multiple benefits beyond a stunning home at night. A professional lighting designer will survey your property and identify areas of your home that could present safety hazards in the evening. Staircases and pathways should be well illuminated, particularly in the Winter, where frost or ice could compound the situation. When properly illuminated, these areas will not only be more comfortable to navigate, they provide an enchanting way for you and your friends to safely enjoy your property at night.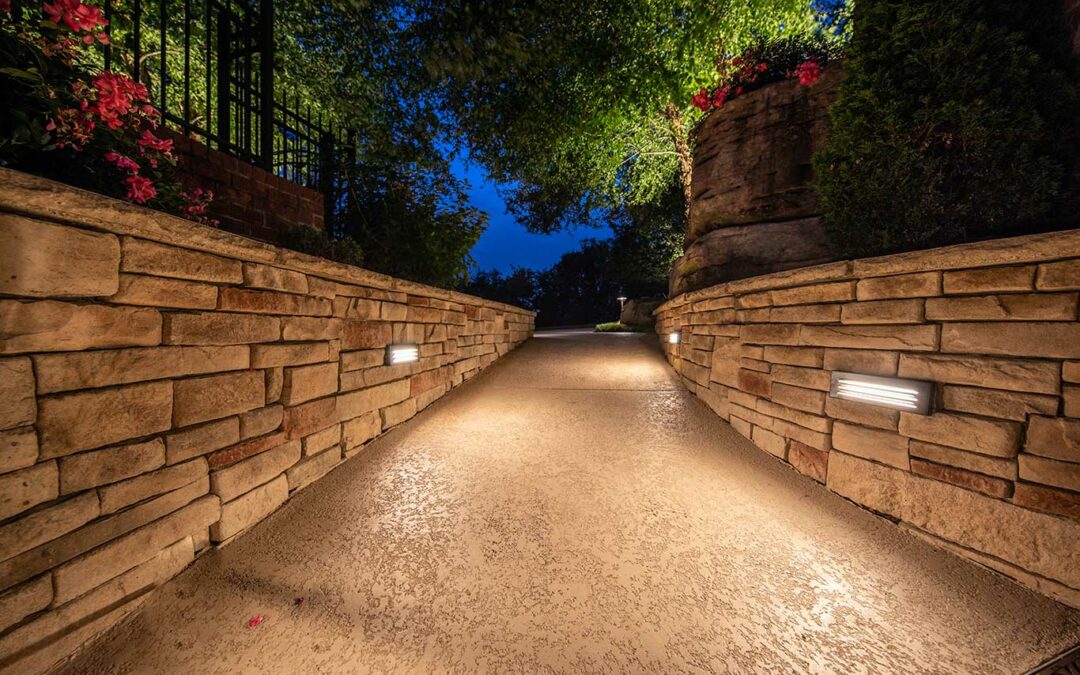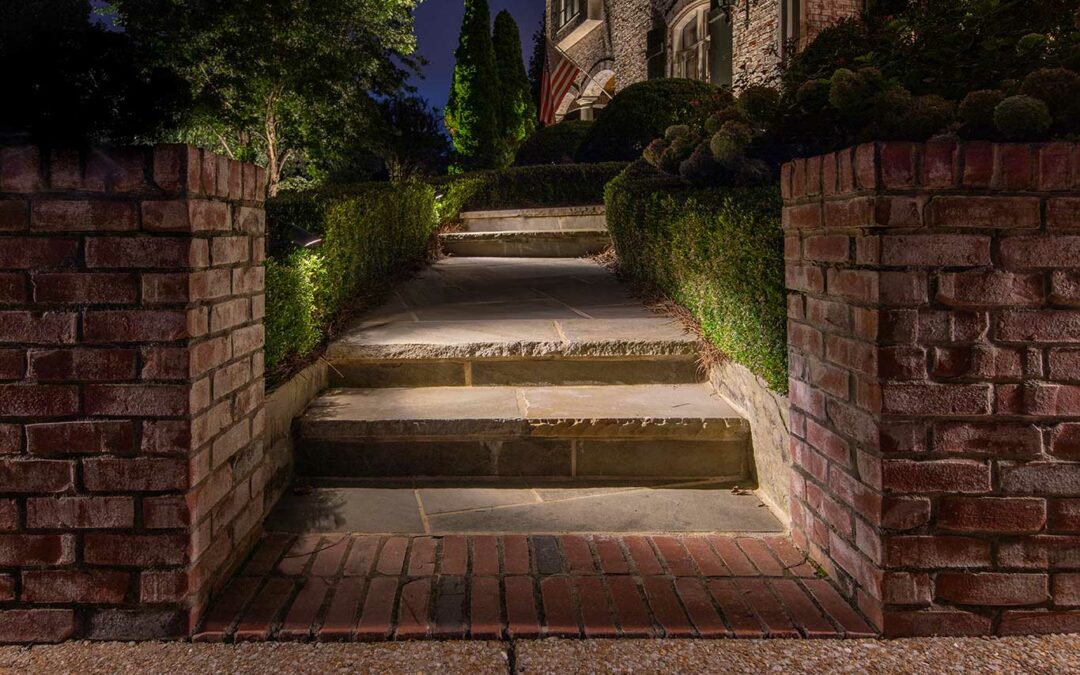 And while this year has undoubtedly been unusual, you likely spend time away from home throughout the year. Your many social commitments and yearly travels can leave your property vulnerable. An alarm system will certainly alert you to unwanted visitors. Still, your lighting systems, when connected with a timer, will further deter anyone from stepping on your property in the first place. There are many options for controlling your lighting system ranging from simple digital timers to more complex offerings that can be operated through your phone or as part of a smart home system. Your lighting designer should be well versed in all options so you can incorporate the right amount of control that suits your lifestyle.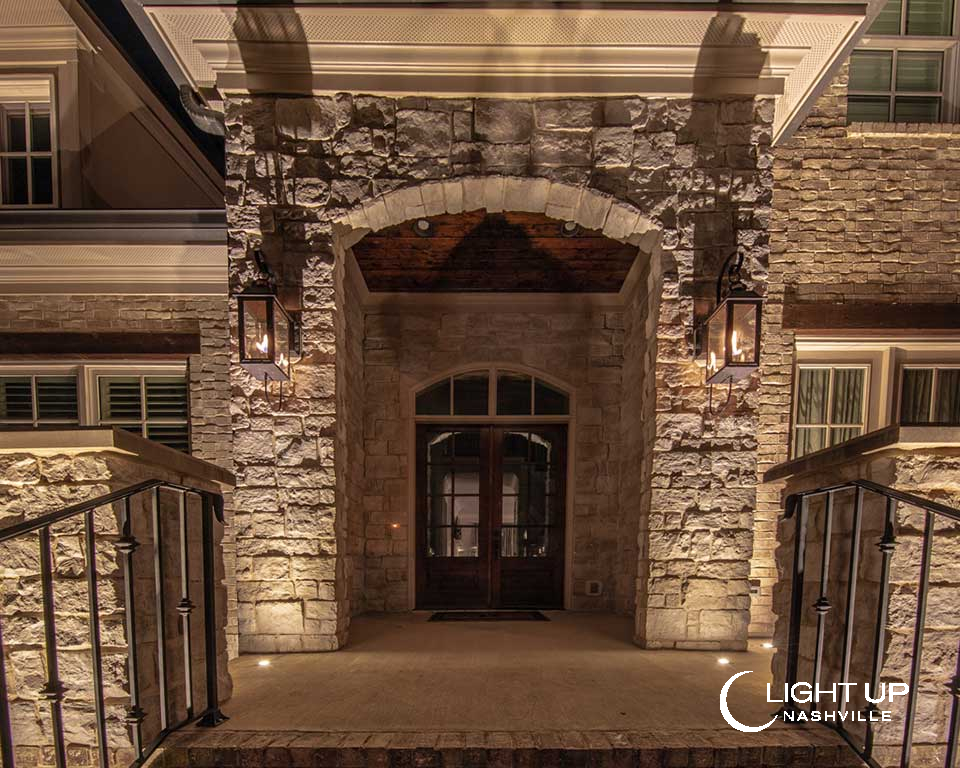 Highlight the beauty of every season.
Just as your property takes on a new character during the various seasons of the year, so will your evening enjoyment with proper lighting design. Whether you eagerly anticipate your Spring and Summer blooms or enjoy the vast colors of Autumn, outdoor lighting will accentuate the colors and contours of your landscape throughout the year. Illuminated evergreens in the Winter add vibrancy to your landscape, so you are never limited seasonally to the beauty outdoor lighting can deliver.
Enjoy your surrounding landscape in Summer from a chaise lounge by the pool or experience peaceful tranquility by the firepit on a cool autumn evening. A lighting professional will be considering all the potential uses of your property when preparing a meaningful lighting design.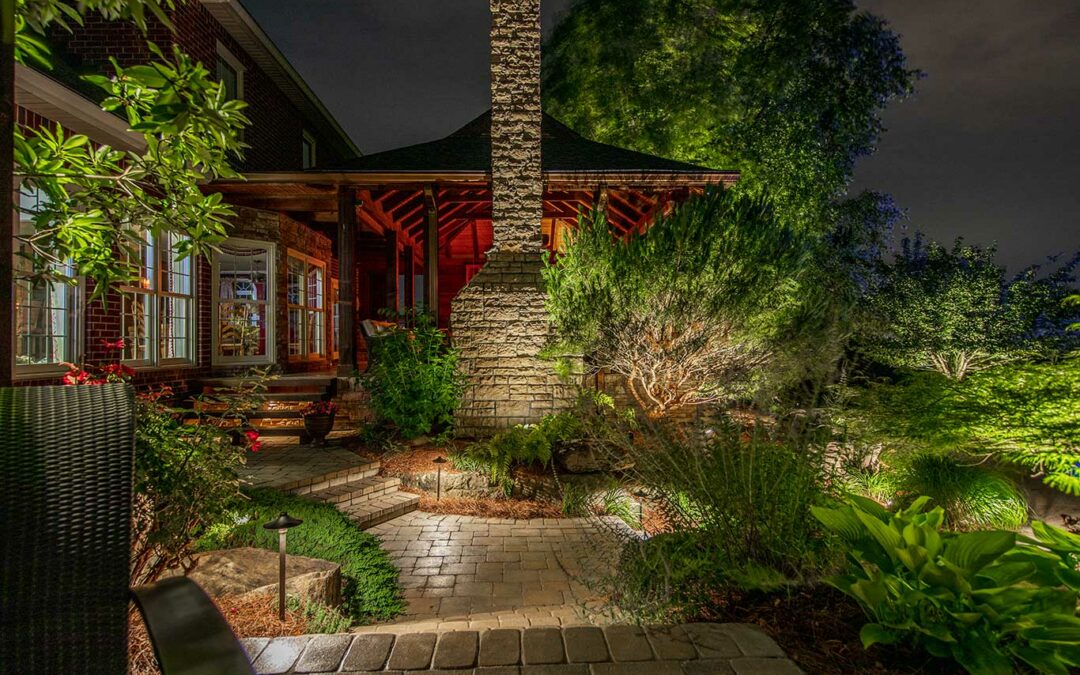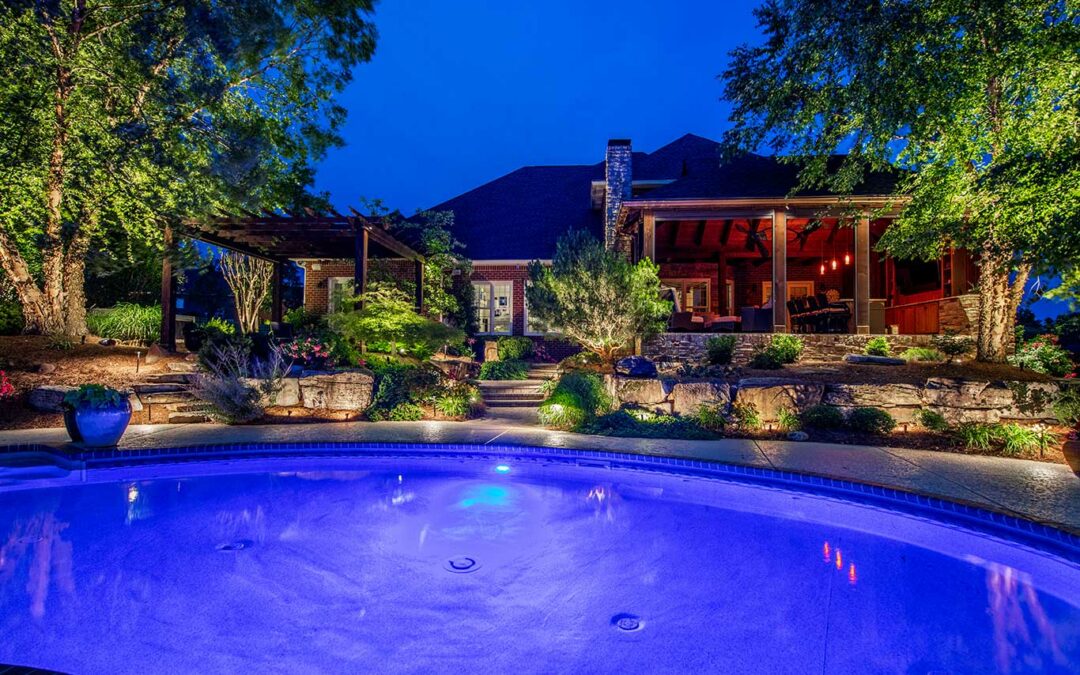 Are there advantages to installing lighting early in the year?
The main advantage of scheduling your lighting earlier in the year is that you will immediately begin enjoying the benefits. You are also more likely to avoid scheduling conflicts as most reputable lighting installers will see their schedules start filling up as early as February. The longer you wait to schedule your initial design consultation, the more you will need to be flexible with your installation date.
Be sure to avoid selecting your lighting installer based solely on availability. You are making a lifestyle (and lifetime) investment. Expecting precise results that conform to your individual needs while providing years of enjoyment is not asking too much. Homeowners who rush their installation or try to find cheaper alternatives end up paying more for costly repairs or replacements.
Outdoor lighting should never be a source of frustration. The fact is, you should be enjoying your lighting and not thinking about it. Make sure you are working with someone who stands by their work and has references from several former clients. See if they offer a lifetime warranty on the fixtures they install and inquire about service and maintenance services that will keep your lights running smoothly for years to come. You should be enjoying what is most important: relaxing, tranquil evenings at home with friends and family.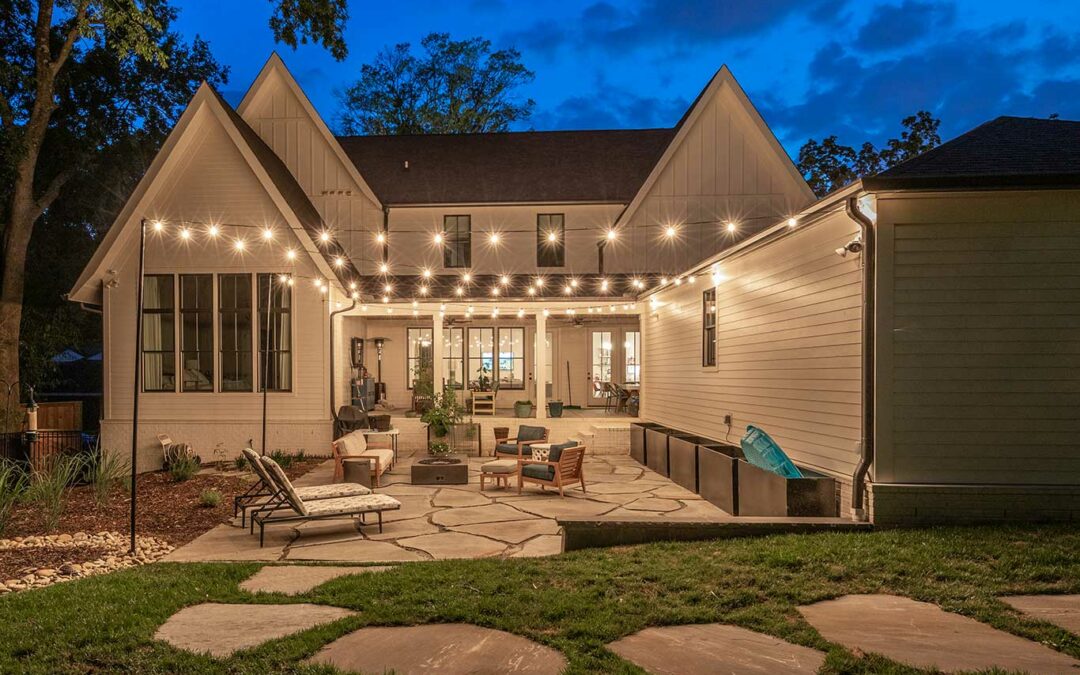 You can enjoy outdoor lighting year-round.
At Light Up Nashville, we have helped hundreds of homeowners and businesses in the middle Tennessee region enjoy dramatic outdoor lighting for over ten years. As a locally owned business focused on architectural and landscape lighting, we take pride in creating custom lighting solutions that deliver lasting enjoyment for our valued customers. Your evenings will transform and become a source of pride by creating lasting memories for those who matter most.
Our team of committed lighting professionals has been working with us for years to ensure we can provide homeowners with:
Industry Product Knowledge - We keep up with innovation and advances in lighting.
Lighting Design & Installation - Your lighting is meticulously installed,with products that come with a lifetime warranty.
Quick & Responsive Service - We are accessible to you at any time with questions or assistance you may need to keep your lighting running smoothly.
Respectful Professionalism - We value your business and respect your privacy. We alert you of when we will be on your property and are available to answer any questions you may have.
Light Up Nashville is an award winning firm recognized nationally by the Association of Outdoor Lighting Professionals and is the only firm to receive Nashville Home & Garden's reader favorite recognition for four consecutive years. We are committed to ensuring our community experiences beautiful evening lighting. Dazzle your guests, create lasting memories, and be the envy of your neighborhood for years to come.
We invite you to make this year your year to enjoy the relaxation, tranquility, and security you will experience with professional outdoor lighting.
To schedule your complimentary design consultation, please visit:
https://go.lightupnashville.com/contact-us