As lighting experts, we've seen our share of beautifully designed landscapes around Nashville's homes. Unfortunately, some of these properties while stunning during the day, lack the same punch at night because of poor lighting.
As a landscape architect, your value is directly related to your ability to create spaces that elicit an immediate emotional response from clients. You can deliver even greater satisfaction to homeowners by ensuring they are able to feel the same way about their landscaping in the evening using thoughtful lighting design.
When designed and installed properly, lighting can in fact transform your creation into a new environment your client can experience and enjoy only at night.
A proper lighting design should enhance your design and not detract from your creation.
That requires experience in lighting design, fixture selection, and installation methods, not to mention lamp output, beam spread, and color temperature. You need to consider a number of factors to ensure your lighting is delivering the proper effect. As a general rule of thumb you should consider the following:
Whenever possible the lighting fixtures should be hidden or out of site. The focus should be on what is illuminated, not the source.


When determining what to illuminate (a pathway, fountain, flowerbed, etc.) realize there are a variety of ways to position your light fixture that will yield uniquely different lighting effects.

Install fixtures that are built to last. Many brass or copper fixtures come with lifetime warranties and are essential. You don't want your reputation affected by having part of the lighting system fail. To that point, be sure someone can service the lighting system. Your design is a living space and periodic adjustment of lighting fixtures will be necessary to maintain optimal lighting.
Include lighting controls and timers for ease of use. Just as your landscape can simply be enjoyed during the day, so too should your landscape at night. If your client wants more control of what is illuminated and when, consider zoning your lighting to highlight different areas of the landscape at night.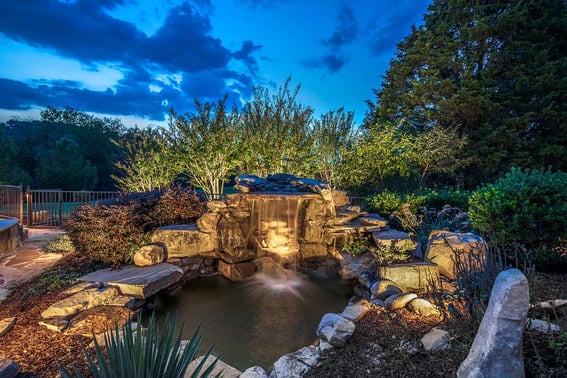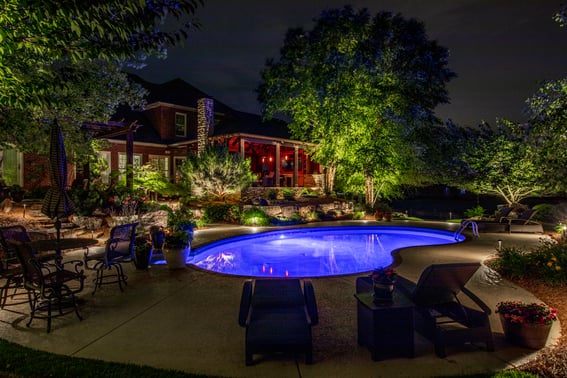 It's a lot to keep up with, we know. And we're here to help.
At Light Up Nashville, we've provided lighting design and installation for hundreds of homes in Nashville, Brentwood, Gallatin, and beyond. One of our favorite things to do is make sure lighting is installed correctly the first time so a client doesn't end up with new landscaping they can't enjoy in the evenings.
That's why we don't just work with homeowners.
We provide lighting design, installation, and maintenance services directly to landscape architects to help them deliver even more value to their clients.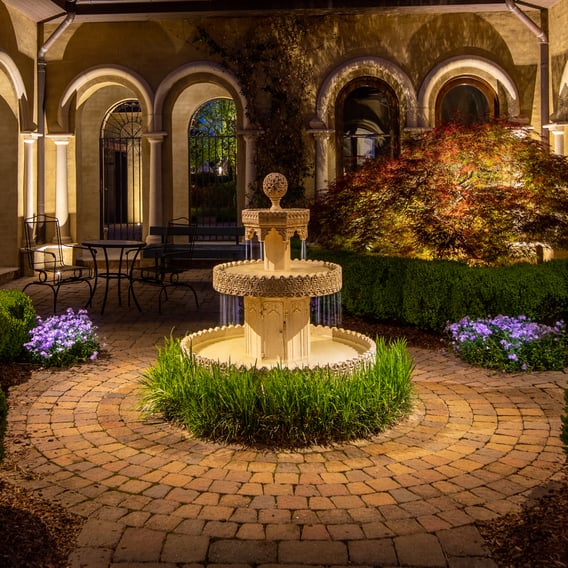 Partnering with Light Up Nashville is easy.
1 - Once you've finished the design, we'll assist in adding lighting to your plans. We prewire systems as needed if new hardscapes or other architectural elements are part of your project.
2- We install the lighting system, ensuring our wiring and installation does not affect your landscape design.
3. We will maintain the lighting for a full year at no charge to your client and offer yearly maintenance plans after the first year to keep your landscapes properly lit for years to come.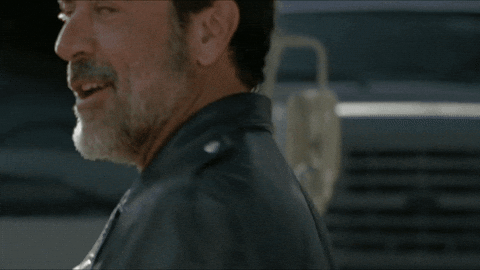 As you approach your next landscape project and are considering how to best illuminate your design, please contact Light Up Nashville if we can be of help to you. Our goal is similar to yours.
We want to enhance beautiful landscape settings throughout middle Tennessee and inspire our customers to enjoy their homes and property to the fullest.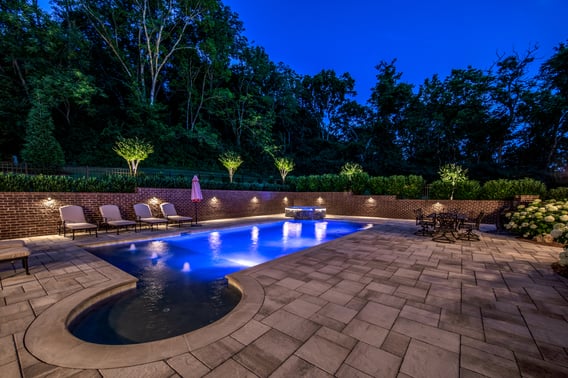 ----
Are you a customer already working with a landscape architect? We want to help them make your property look spectacular. Contact us by emailing info@lightupnashville.com